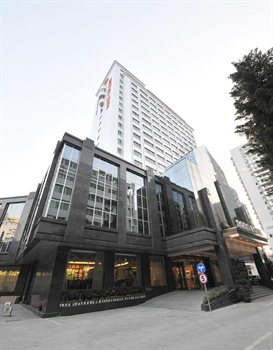 The Sofis Pingshan Hotel provides a great place for travelers to relax after a busy day. Visitors to Fuzhou will find that the Sofis Pingshan Hotel is a fantastic accommodation choice.
The hotel is conveniently located just 2km from Fuzhou Railway Station and 51km from Fuzhou Changle International Airport. In addition, Shudou Metro Station is just a short walk away. Keeping busy is easy, with MingDian Jie, Birthplace of Lin Zexu and Hot Spring Park all nearby.
After a long day of sightseeing, guests can retire to the comfort of the hotel. This Fuzhou hotel provides parking on site.
If you demand a high level of service, our guests have indicated that this hotel has excellent standards. This hotel is the usual choice for a large number of business travelers.